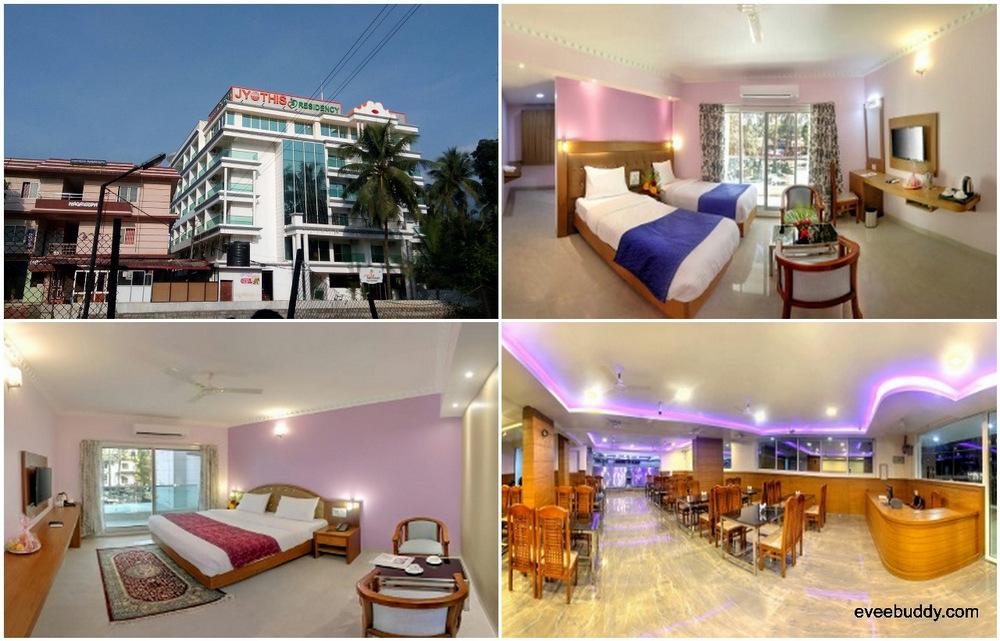 Jyothis Residency Mookambika
Located in close proximity to the sacred Kollur Mookambika Temple, the Jyothis Residency Hotel offers a peaceful and comfortable retreat for pilgrims and travelers. Nestled amidst the serene surroundings of Kollur, this hotel provides a welcoming atmosphere and convenient access to the temple's divine blessings. The Jyothis Residency Hotel boasts well-appointed rooms with modern amenities, ensuring a relaxed stay for guests. Whether you're visiting for spiritual reasons or to explore the beautiful landscapes of Kollur, this hotel serves as an ideal base for your journey. With its friendly staff and tranquil ambiance, the Jyothis Residency Hotel promises a restful stay, making it an excellent choice for those seeking both spirituality and comfort during their visit to Kollur Mookambika Temple.
Electric Vehicle Charging
Rebolt
7 KW
Rebolt App
No of plugs - 1
Rooms
Double Deluxe
Executive Suite
Premium Double
Royal Suite
Location
The Kollur Mookambika Temple, nestled in the scenic beauty of Karnataka's Western Ghats, is a revered Hindu shrine dedicated to Goddess Mookambika. Devotees flock here to seek the blessings of the goddess, who represents the divine union of Saraswati, Lakshmi, and Parvati. With its intricate architecture and spiritual ambiance, this temple is not only a place of worship but also a tranquil retreat for those seeking solace amidst nature's bounty, making it a cherished destination for pilgrims and tourists alike.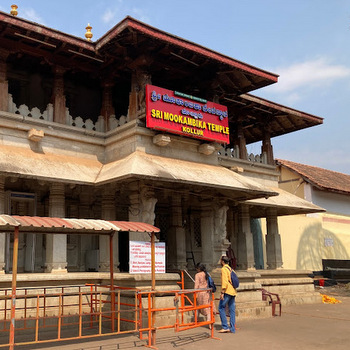 Amenities
Wifi
Hot Water
Free Parking
Card Payment
Veg Restaurant